February 12, 2009
A few years ago my grandfather was showing me a four-in-one pen. He said, "Look at that – blue, red, green, black! It's like having four pens in one! What an exciting time to be alive!". I looked at him and smiled.
A few days ago, I was speaking with a colleague about "Digital Whiteboards" and how they have evolved from being a simple electronic whiteboard to a smart whiteboard with an inbuilt printer. (The digital whiteboard is an electronic version of a dry-erase board.) I remember the good old school days where we had a Black Board, and our teachers used a white chalk to write the notes for the class room. Things have certainly changed. To know more about the digital white boards; check this Video:
M.I.T. Digital Drawing Board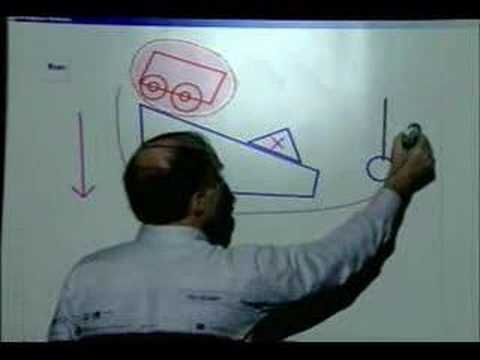 Things sure have changed!
The most successful (technological) inventions till date have been telephone, computer, television, automobile, camera and of course the light bulb.
In recent times I have seen the following areas show progress :
1. GPS Navigation Systems (e.g.
GPS
)
2. Eco-friendly cars (e.g. Hydrogen Vehicle)
I have always embraced technology and innovation. I might not know every aspect of the technology or the product but my thirst to learn new things will never stop. If I ever stop embracing technology and innovation, I will retire. (This is a very bold statement to make. But it's true.)
The areas where the inventions are being concentrated are:
Applying solar energy to conservative use
Building eco-friendly cars
Using nano-technology
Video Gaming, Mobile Technology and Space Technology (Rocket Science)
Architecture Mobilization
We don't always realize how technology has changed our lives. It has made our lives simpler and it sure is an interesting age to live in! It is our experience which makes us "believe" that things are possible and it is the realization from our experience which makes us lead a complete life.